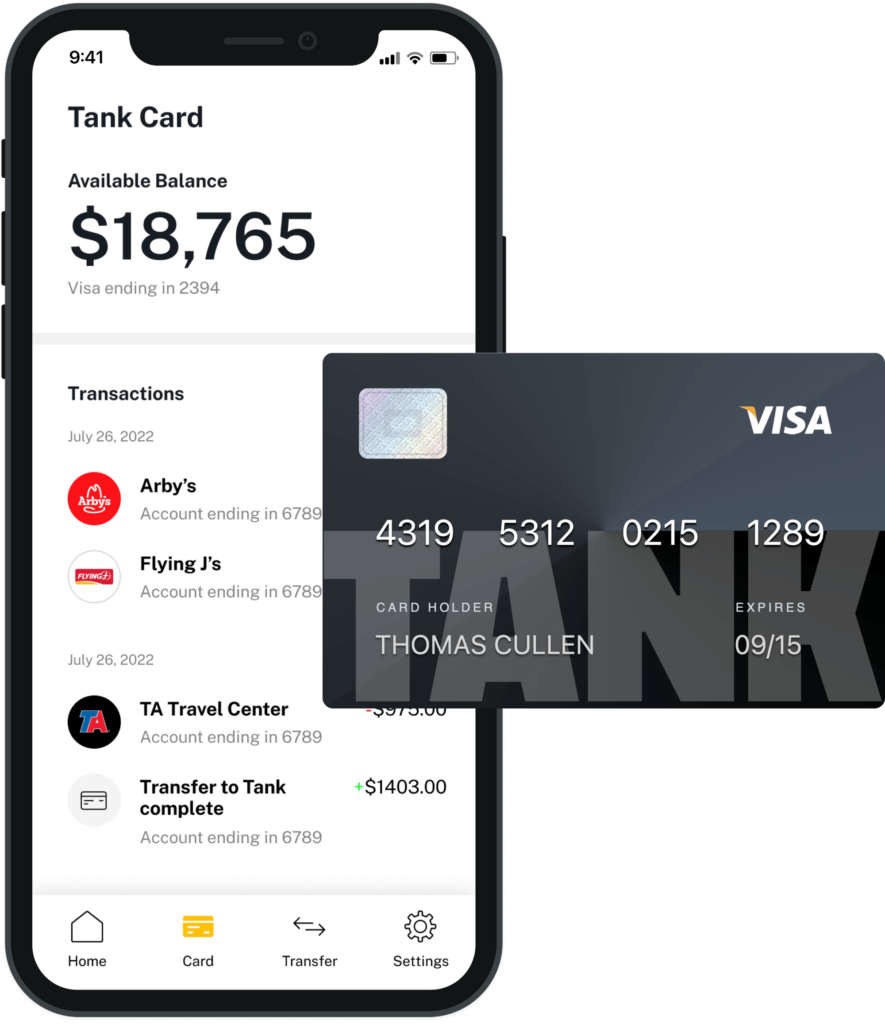 Sign up for our FREE Instant Payments Partner: TANK
Our payment partners are building the tools for carriers to get paid faster.
SMS notifications when invoices get processed.
Send funds to drivers or setup payment accounts.
No maintenance fees or account balance requirements.
No Banking Cutoff Restrictions
Receive funds even on bank holidays.
Instant Payments
Cheaper than ACHs / Wires
Faster than Same Day Wires
Get funded as soon as it's processed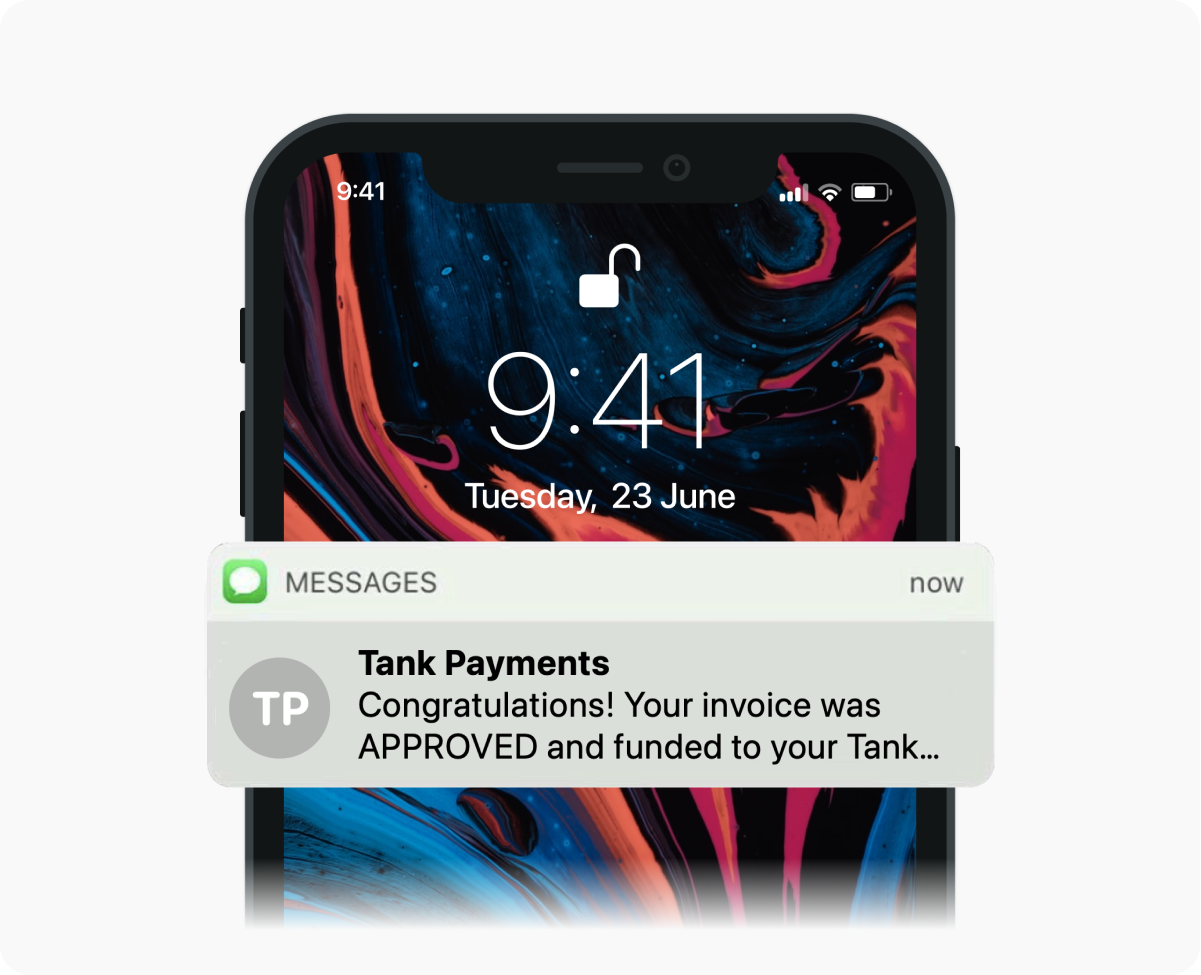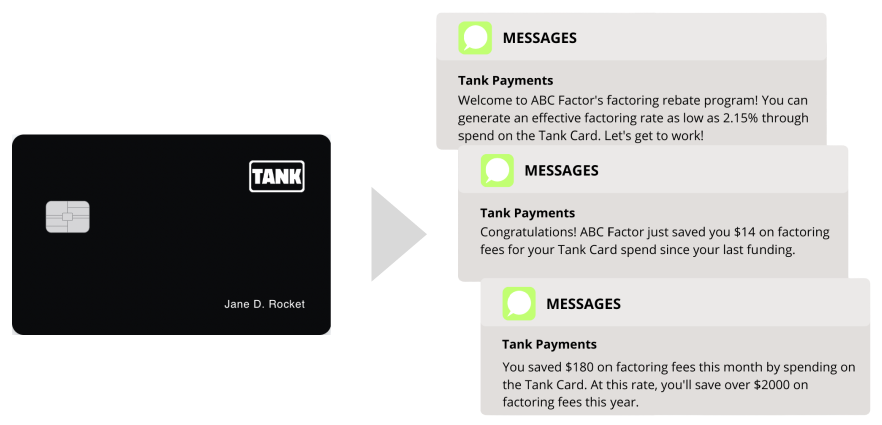 Factoring Rebates
We offer FACTORING REBATES when you submit an invoice. Each time you spend on the Tank Card - on fuel, corporate expenses, and even ATM's - you earn a bigger rebate. By participating, you'll be able to lower your factoring rate each month and keep more of your cash in your pocket.
No Bank Holiday Restrictions
Tank payments works on non-traditional banking rails which allows instant transfers from OperFi to your business accounts. As long as we're open, OperFi is able to fund our clients on their Tank accounts, even when the banks are closed.