Truckers Wiki: A Place That is All About Trucking
In our industry where complex logistics, numerous regulations, and specialized roles come together, having a comprehensive resource at your fingertips is invaluable.
That's how we found Truckers Wiki. A go-to hub for everything related to the trucking world.
Complete Trucking Resource Provider
Step by Step Guides
Dynamic Knowledge Hub
Document Downloads
Video Articles
Audio Articles and more…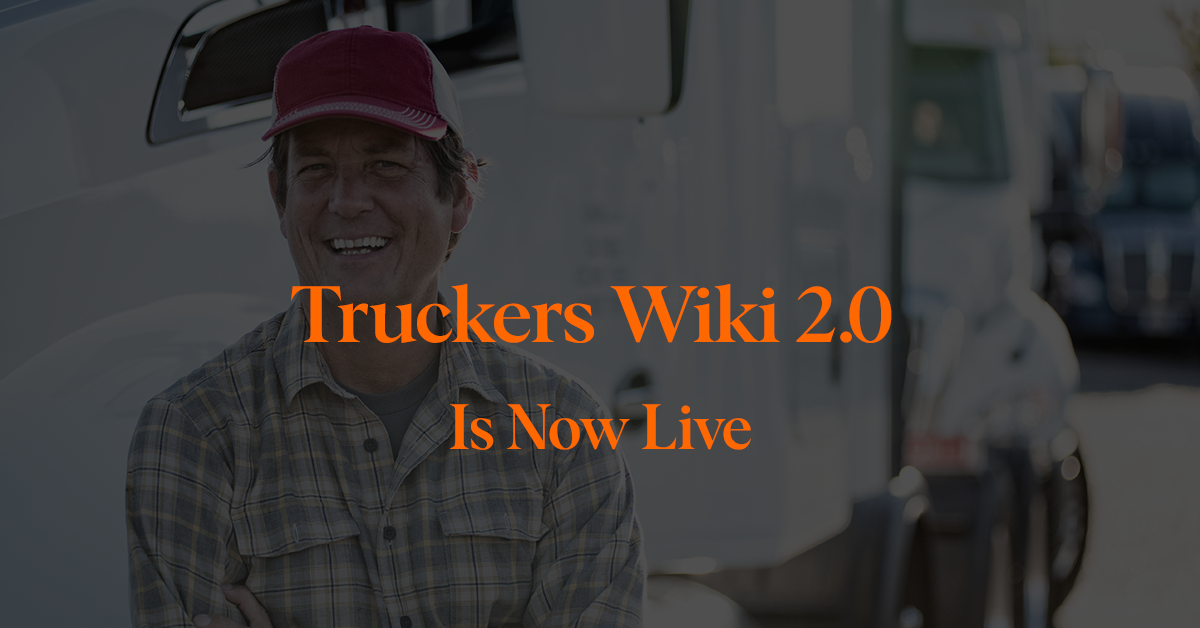 From the basics of the industry to in-depth articles about CDL, its endorsements and restrictions, test prep articles such as "What are retarders". Then they specific role categories like dispatch, recruiting, safety guidelines, regulations and even step-by-step guides, this platform is packed.
Dynamic Knowledge Hub
Truckers Wiki isn't just your ordinary website, but more of a dynamic, frequently updated database designed to be useful to both newcomers and experienced professionals in the trucking industry. Whether you're seeking a simple explanation of a certain topic or are looking to dive deeper into specific roles and responsibilities. The platform offers audio articles as well for people who want to learn about the topic on the go. The team announced all of the content being translated into a few additional languages including Spanish.
Step-by-Step Guides
Besides articles, the platform really goes the extra mile by offering step-by-step article guides, taking you through the learning processes with ease. For instance, if you're interested in becoming a dispatcher, you'll find articles bundled together that guide you through the essentials – from understanding US time zones and maps to grasping the roles of shippers, carriers, and receivers, learning what freight is popular in each state, what are the most common trucks and trailers used, what is a load board, rate confirmation and so on. These guides will get you equipped with a good understanding and all the basic knowledge for certain roles in a trucking company.
Check out Truckers Wiki here or show them some love on Instagram.
Partner with OperFi today to get a customized quote and help you understand the path that it takes to grow your trucking business in order to qualify for bank financing down the road.