"Let me check with our credit department to see if your application is approved

Factoring Sales Rep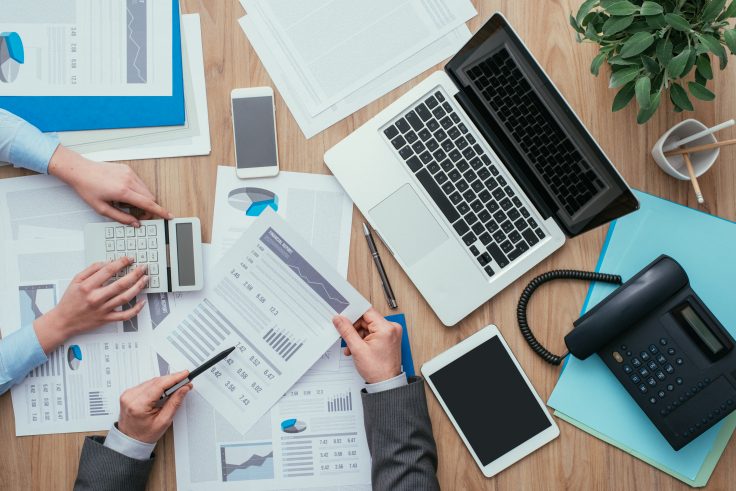 So, you're just starting up your own trucking company and probably getting calls left and right from companies seeing if you're looking for a factoring relationship. Well, even though a factoring company isn't necessarily a bank, they are still a financial institution and if they're taking some sort of financial risk, expect some form of background check in order for them to establish a credit history in order to predict how you will interact with them as a client.
Credit, in general, is one of the most under taught subjects throughout the United States and it's probably one of the most important predictors and contributors leading to a successful financial life and being able to enjoy the things you want to purchase. Creditors like banks, financial institutions, lenders, and any financing party uses our personal credit as one of the many attributes in understanding a prospective borrower or client, and how they will interact with a company in the future. Our credit history is the blueprint of how we work with other institutions. Do we pay our bills on time? Do we run up too much debt? Have we ever filed for bankruptcy or have any back taxes that we owe? These are all predictors for how we will behave in the future.
This is the same level of scrutiny that a factoring company will analyze when it comes to starting out with a factoring relationship. Factors in any industry perform their due diligence much like any other lender would. They're going to require your social security number and they're most likely going to run some form of credit check to understand what your credit history looks like. Now, there is a difference with how a lender views your background as opposed to a factor. Factoring companies are not lenders, therefore they understand that you're selling a receivable and not borrowing from it. However, depending on if your account is a recourse or non-recourse relationship, they might want to understand if there is an ability to charge you back or "sell" back a receivable if something goes wrong during the collection phase.
When a factoring company is doing a credit check, they're using the 5 C's of credit to determine your eligibility: 1. Character 2. Capacity 3. Capital 4. Collateral and 5. Conditions.
Factoring companies differ from banks when it comes to analyzing your FICO score though. If you were a startup trucking operation with a credit score of 830 and had a large amount of capital to start up with, you wouldn't need a factoring company. Factoring is a form of alternative financing because smaller startups don't qualify for bank loans out of the gate. Factors are aware that you're going to have some issues on your credit check and just use it as a baseline to determine a customize-able rate for your specific situation.
OperFi performs credit checks in the exact same manner. When doing due diligence, we are looking for bankruptcies, judgments, liens, back taxes, and any UCCs that might be filed against you personally or your company. All of the above predictors will help establish a custom rate for your specific situation. Other variables that impact the decision-making process are the company's operational capabilities. Some trucking companies are riskier than others and the type of commodity they're hauling might require more insurance than others. Hauling a load of refrigerated lobsters is probably more expensive than a load of rocks, so it requires additional insurance. This is another variable the Factor looks at during the due diligence and can be considered the "Capacity" piece of understanding the client.
At the end of the day, we can't hide from our past mistakes. It's better to be honest about them during the underwriting phases than to try and hide it. A good underwriting team will be able to review a prospective client and possibly see if a trucking company is reincarnating in another name or opening a new company in a relatives name as well. It's best to come clean and let your factoring representative know what to expect. At the very least, they will appreciate the honesty and might be more inclined to work with you going forward.
Contact an OperFi representative today to see if you can be approved for one of the most exclusive factoring relationships in the country.