Why doesn't a shipper go directly with a carrier?
As a trucking company, the Holy Grail is to eliminate middlemen and find direct freight with a customer and never have to worry about dealing with a broker to get access to freight. But why are they so hard to come by? Why aren't shippers actively seeking trucking companies to work and haul direct for them?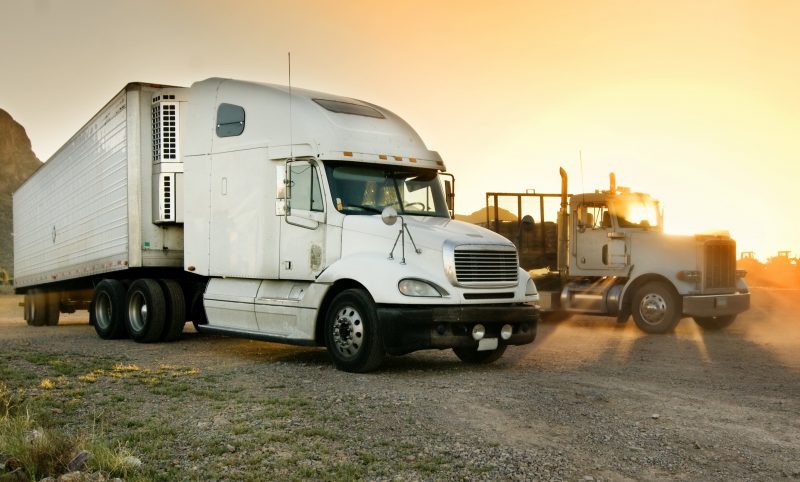 Shippers aren't experts in logistics, therefore they hire third party logistics companies to manage the movement of the freight for them. Don't get me wrong, they would love to haul direct with carriers but that would require them to hire logistics experts to learn how trucking works, regulations for hiring carriers, and be able to manage the transaction to include all the billing and payables processes.
It's easier for shippers to outsource their trucking needs to a freight broker even it means paying an additional 15-20% to move their goods. Is it smart? Is it cost effective? Maybe not, but as a business owner, they need to decide the internal costs of hiring, training, and managing a logistics department internally versus subcontracting it out. If the shipper is a table manufacturer, or paint manufacturer, they would rather focus on their core competencies of building tables or mixing paint, rather than dealing with hiring carriers, determining rates to stay competitive, and making sure the carriers are dispatched, insured, and equipped to haul their commodity.
Of course, for the average trucking company it seems like easy work but shippers only want to focus on their core competencies and that's why hiring a freight broker makes sense.
So, if you're interested in establishing some relationships with direct shippers, just know you're fighting a battle that's been pursued many times before you. It's not impossible but it all comes down to networking and who you know. You have to find a shipper who's willing to give the small carrier a chance. In fact, there are a lot of shippers out there that only want to work exclusively with trucking companies because they don't want to pay that additional 15-20% for a broker to move their freight. They're focused on their bottom line so they think they can do it directly.
Just remember that finding a direct customer means that you're now in the customer service business. Be on time and don't screw up. There are thousands of other carriers they can work with so what makes you different?
If you're interested in starting to find possible shipping relationships, start with a website called www.thomasnet.com. Here, you can research a commodity, product, or location and see different companies within your search criteria that you might be able to reach out to. If you're a dry van carrier, find shippers who have dry van freight. Flat bed carriers; call heavy freight producers. Ask to speak with someone in the logistics department and strike up a conversation. You never know where it's going to lead to but it takes work. After connecting, show up to the office with a box of donuts and just check in to see how things are going. Building relationships starts with face to face interaction because they need to know they can count on you.
Also, another critical factor to remember is that the majority of your current broker agreements that you have in place, all have a clause that prevent you from back solicitation. That means you can't call on the customers for loads that you've done in the past from another broker. They try to guard their relationships as close as possible and can pursue damages if you try and go after their relationships so stay away as much as possible.
Instead, if you have experience hauling metal coils, you don't necessarily need to call the same shipper you picked up from in the past. There are tons of shippers out there that produce or supply the same thing. Get out there and start marketing yourself. Go to industrial areas and start knocking on doors and see how you can introduce yourself just like you would a job interview.
Shippers have a lot at stake when hiring a broker and/or trucking company. Ultimately, the products they're selling are their responsibility of their own to make sure they get shipped so they want to hire a company who they can count on (and has the insurance requirements) to deliver the product at the exact time it needs to be delivered. After all, the product they're selling, is to a very important customer of theirs who they also need to ensure they are keeping them happy.
Just remember, that finding direct freight isn't impossible, but you need to be willing to go out and get it and also to be reliable. If you're planning on soliciting to local customers, make sure you're always available and never miss an appointment. Their freight moves are depending on your credibility, quality, and consistency.
Contact OperFi today to get a free consult and learn how to earn more profits for your trucking company. OperFi is changing the way Trucking Entrepreneurs interact with their factoring companies. Transportation factoring and Freight Factoring shouldn't force you to be another number. Give us a call and experience the OperFi difference and see why our carriers plan their business with OperFi service.
CONTACT OPERFI TODAY TO GET A CUSTOMIZED QUOTE FOR YOUR TRUCKING BUSINESS AND JOIN THE EXCLUSIVE OPERFI NETWORK.
Sign Up Today!